Bavarian Milk Queen
27. November 2017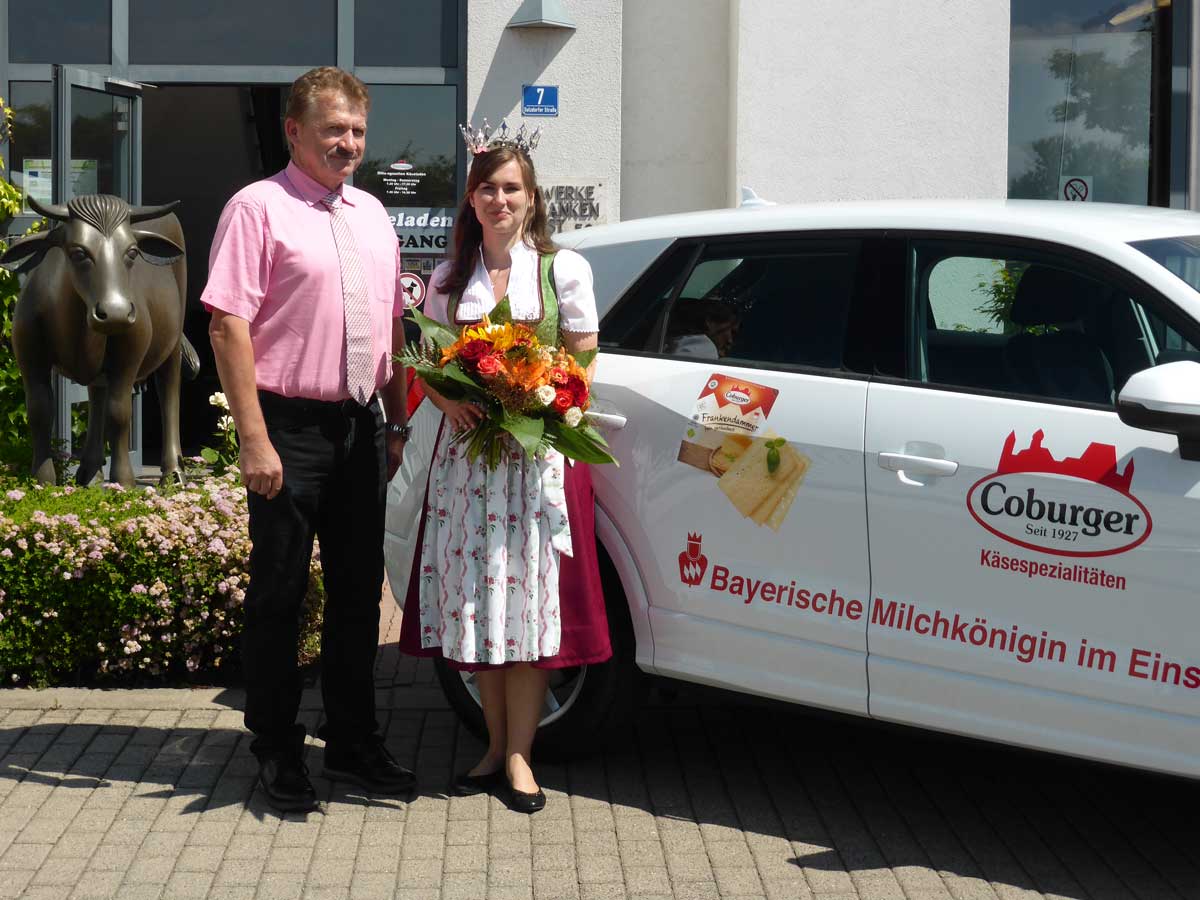 In May, Sonja Wagner from Wonsees, daughter of one of our milk suppliers, is named Bavarian Milk Queen for two years
Anuga 2017
7. October 2017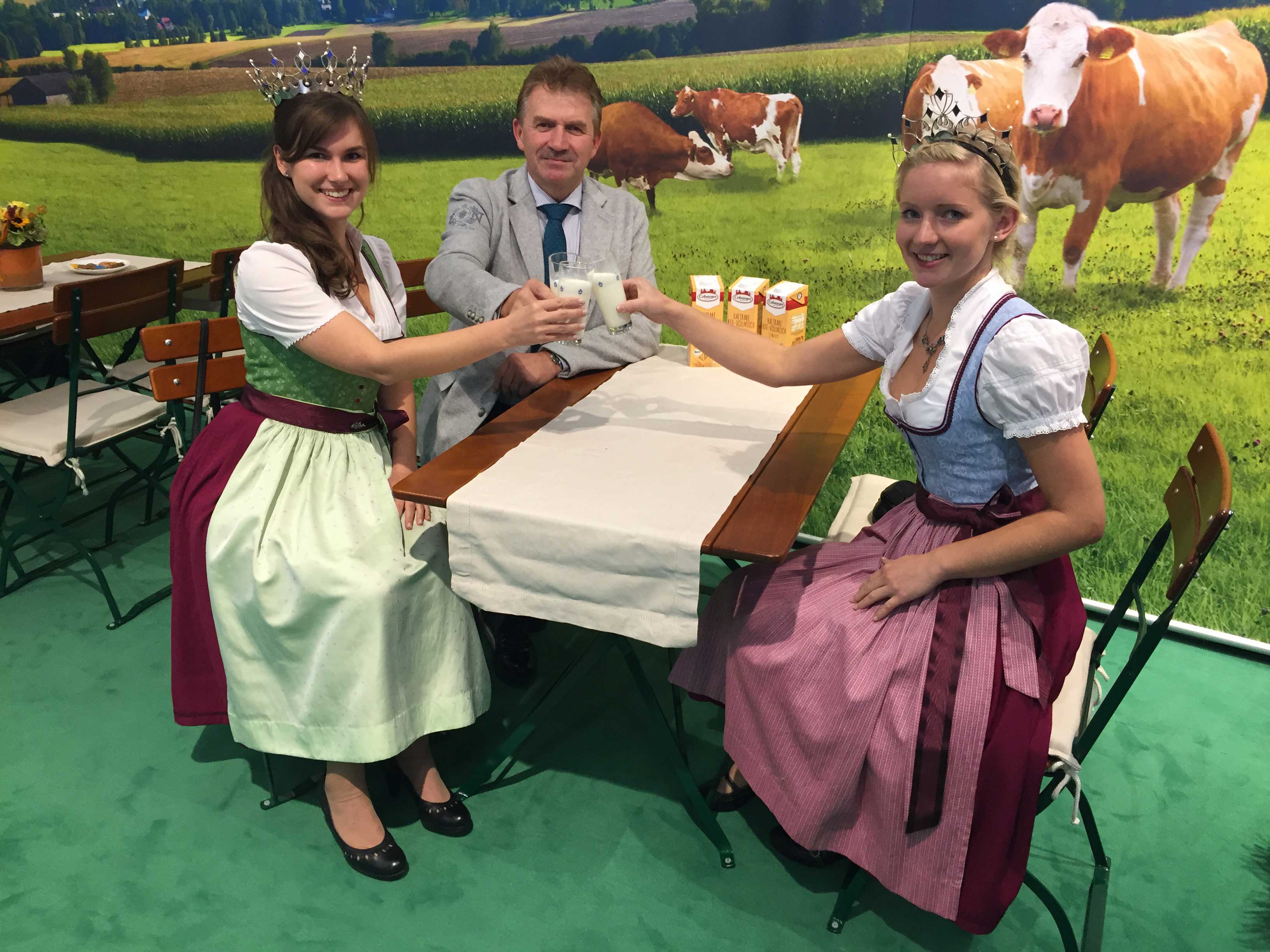 Our Bavarian Milk Queen Sonja Wagner and the Bavarian Milk Princess Melanie Maier clink glasses with our Managing Director Mr. Ludwig Weiß for good success during the Anuga 2017 fair.
The new high rack warehouse
30. May 2016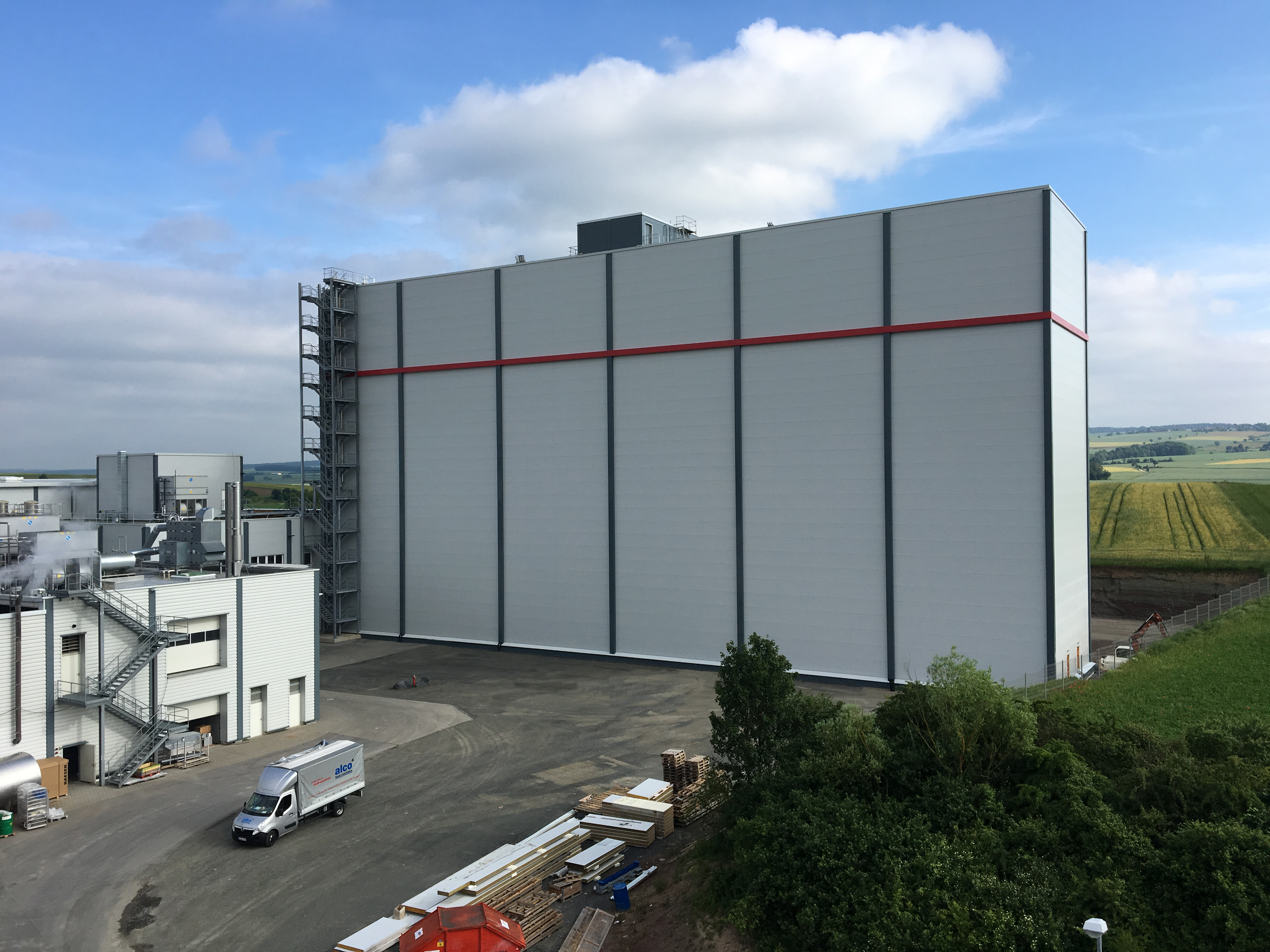 The new high rack warehouse is inaugurated, accommodating up to 8,100 pallets.
1.2 million litres of milk are received and processed per day
1. January 2015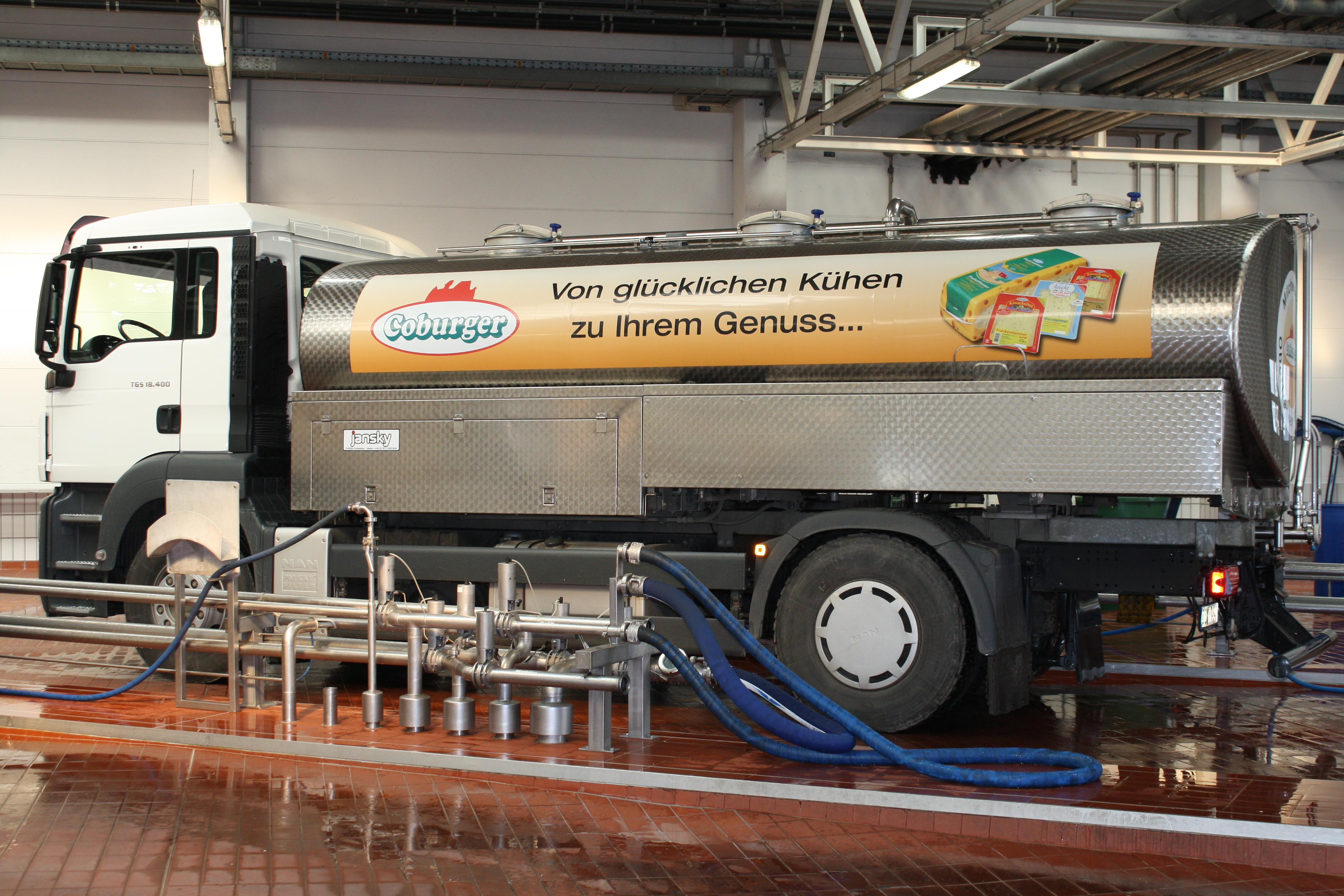 This is the year of maximum production – almost 49,000 tons of cheese are sold. An informative event especially for young farmers and farm successors was very well received.
360.000 litre tank
5. January 2012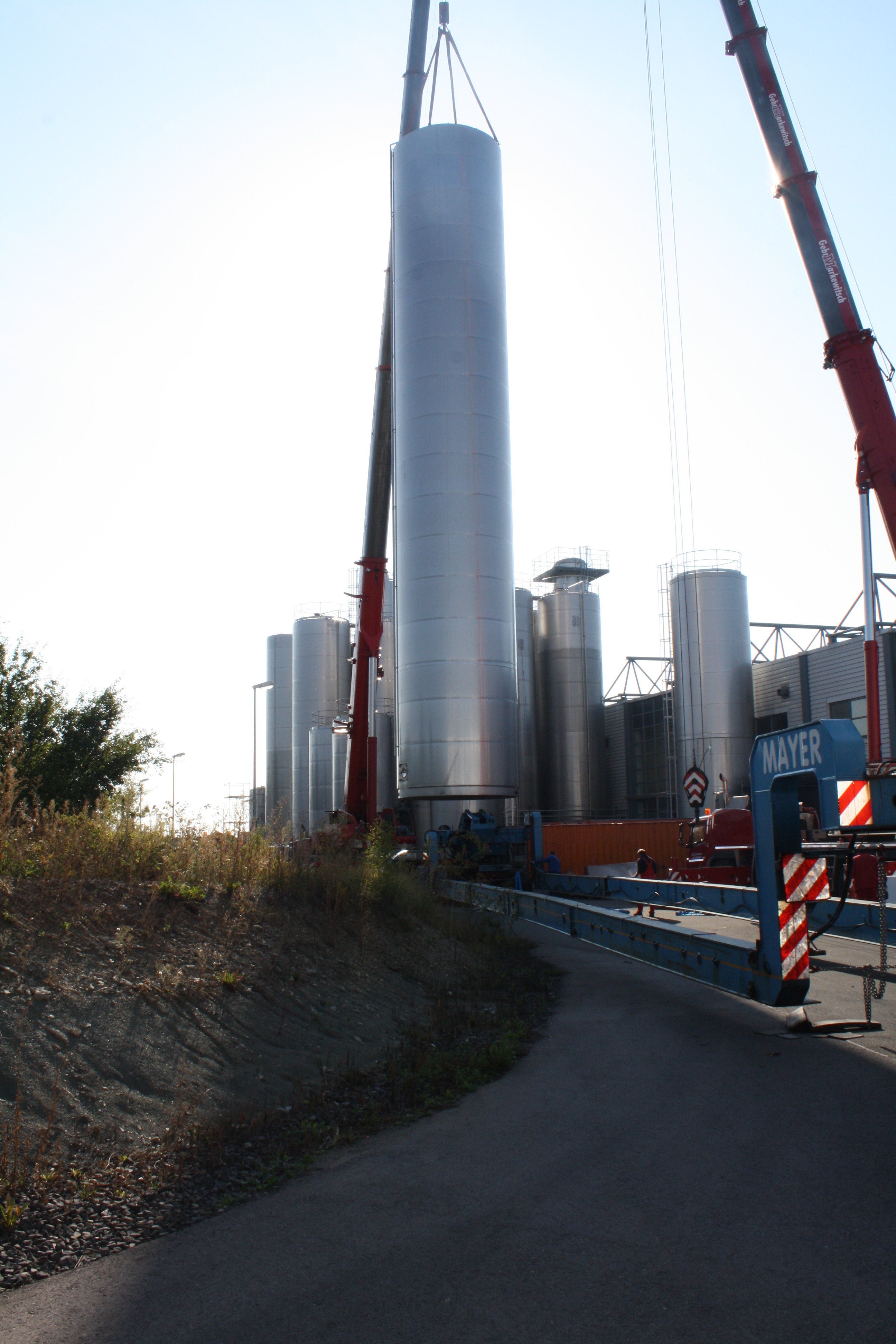 The milk storage capacity is improved by installing a 360.000 litre tank
new location
1. April 1929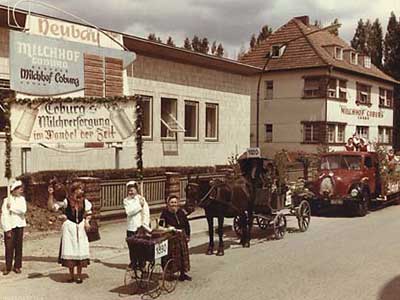 Milk processing in the new location in Coburg, Kanonenweg 46 "Milchhof Coburg eGmbH" – up to 6,000 litres of milk are processed per day.
Inaugural Meeting
10. December 1927
Inaugural meeting of the "Milchverwertungsgenossenschaft Coburg und Umgebung eGmbH" on December 10, 1927 – a historical date. A dedicated alliance of farmers from the Coburg area is founding the "Milchverwertungsgenossenschaft Coburg und Umgebung e.GmbH" (= milk utilization cooperative for Coburg and surrounding parishes). The 32 charter members have a common goal: the consumers shall be supplied with milk of constantly high quality. At